TEXAS REAL ESTATE DIRECT has been a family-owned real estate investment business in the Fort Worth area for over 35 years. We are a part of the CashCorp LLC family of businesses, and we have an A+ rating with the Better Business Bureau. We have both the legal and title experience to handle the most complicated transactions at no cost to you, and most importantly, we have the cash reserves to close as quickly as your needs may require. We buy houses all cash in the Fort Worth, Texas and surrounding areas. We are the original CASH HOUSE BUYERS. We were buying houses for cash before the World Wide Web was even invented.* We do not ASSIGN contracts, we do not FLIP houses. We will purchase your house and pay ALL CASH, with a CASHIER'S CHECK drawn on a local bank. If you wish, we will even meet you at our bank and pay you CASH IN HAND on the spot.
Please give us a call at 817-444-CASH so we can discuss your needs, or you can contact us by e-mail or request form below.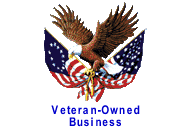 The World Wide Web was invented by Tim Berners-Lee in 1990.
Not by Al Gore.